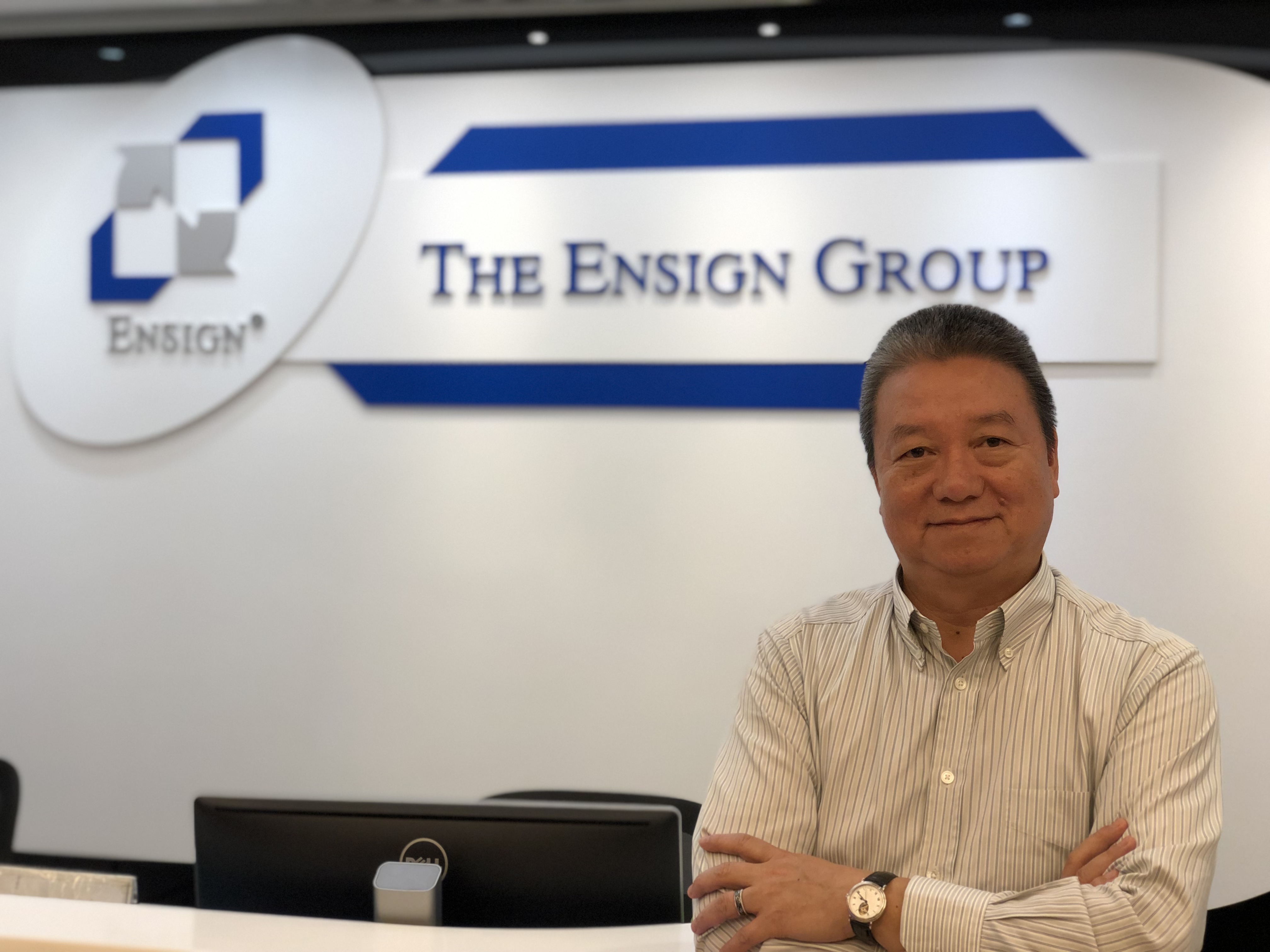 Kelvin Lee
Managing Director
Message from Managing Director
one company, total services and solutions
Standing as an international professional logistics service provider, Ensign works with the vision of one company, total services and solutions. To actualize this vision, the devoted Ensign team and a global network are our key means.

The drive of Ensign people is what makes us. We have a highly motivated, experienced and professional team of experts who strives to meet and exceed customers expectation by providing a comprehensive scope of value-added services. Supported by our state-of-art IT solutions, we offer cost-effective and efficient one-stop shop services with transparency, accuracy and flexibility.

Our worldwide agent network spans across East and West, connecting our customers to the global market. We work in true collaboration with partners in more than 50 countries and 500 locations. At the same time, we are engaged in close and long-term relationships with major global carriers and airlines, enabling us to offer reliable services at competitive rates.

With our devoted team of professionals and extensive network, we ensure a wide range of services available in one convenient package, saving cost and time for our valued customers in the competitive and fast moving world.