Corporate Social Responsibility (CSR)
Acting As a Corporate Social Responsibility Company!
As a responsible company, we are committed to promoting the interests of our stakeholders, employees, business partners and the society. We actively seek to extend our contribution to the community through a wider scope of corporate social responsibility initiatives, with a view to creating greater benefit for our employees, the environment as well as the society. Since 2010, Ensign Freight Limited (Hong Kong Head Office) has won a number of prestigious business and industry awards:
Caring Company 2010 - 17
presented by HK Council of Social Service
Class of Excellence Wastewise Label 2010 - 17
presented by
HK Awards for Environmental Excellence (HKAEE)
These accolades affirm our company's professional excellence and commitment to upholding Corporate Social Responsibility. And this encourages us to keep up Ensign's impeccable standards in business operation and service.
Employees
The greatest asset of our company is our employees.

We value employees' well-being by fostering work-life balance, and building a safe and positive work environment. Open communication is encouraged at every level to promote transparency across the organization. A variety of initiatives is in place to build trust, mutual respect, and team spirit in a nurturing work atmosphere.

A wide range of resources is provided for the improvement of employees' physical and mental health. Benefits and subsidies for support services are offered to employees and their family members. Continuity is practiced at every step of business operation and service to drive professional excellence.

Environment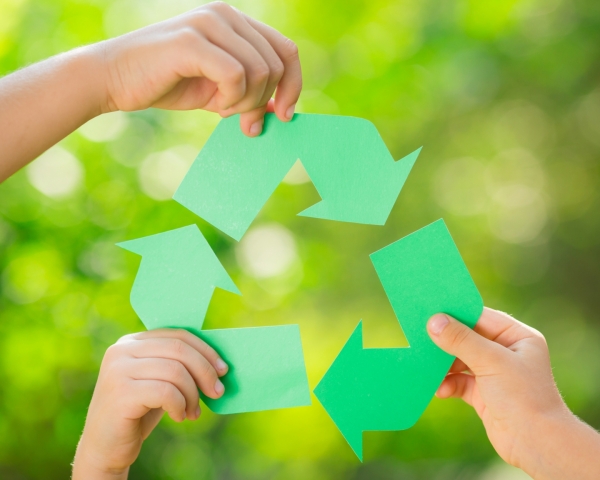 Ensign goes Green!
Ensign cares for Environment and values environmental sustainability.
Ensign's environmental protection policy is constantly fine-tuned to ensure that our business operations and activities are conducted in an eco-conscious manner.
E.g. Employees are encouraged to practise the 4R principles of Reduce, Reuse, Recycle and Replace in the workplace, which include energy conservation and reduction of light and noise pollution, and adopting FSC certified paper or recycled materials for use and for usage.
Ensign also devises and provides eco-friendly solutions for our customers. E.g. Ensign collaborates with select customers in using eco-friendly materials in packaging, like recycled carton paper boxes and non-toxic silica gel.
Ensign supports the "Green Hong Kong • Carbon Audit" Campaign launched by the Environmental Production Department of Hong Kong by registering as a member of "Carbon Audit • Green Partner" and fulfilling our commitments to Carbon Reduction Charter and undertaking to carry out activities in support of Greenhouse Gas emission reduction.
Since 2010, Ensign Freight Limited (Hong Kong Office) has been participated in the Environmental Labels scheme – "Wastewi$e label" run by the Hong Kong Awards for Environmental Excellence (HKAEE) to reduce the amount of waste generated within our business organization and operations.
Society
We are dedicated to contributing to the community through various initiatives as supporting social enterprises, charitable donation and long-term partnerships with local social service organizations in community involvement projects. Among our partnering organizations are The Community Chest, ORBIS, Helping Hand and World Vision.

We believe that voluntary services help foster social cohesion and brighten up the lives of the needy. Established in 2011, the Ensign Voluntary Team promotes staff participation in voluntary work for building a better community.

2017
09.30 Celebrate Mid-Autumn Festival with Handmade Lanterns
2016
09.17 Share Love with Handmade Cookies
2015
03.15 Walk for Millions
2014
03.09 Walk for Millions
08.02 Wall Painting
2013
03.03 Walk for Millions
05.18 Elderly Home Visit
11.09 Orbis Moonwalker 2013
2012
01.28 Spring Charity Barefoot Walk
04.14 Event Assistance
05.03 NGO Partnership Day
11.17 Material Distribution
2011
01.09 Walk for Millions
06.04 Rice Packaging